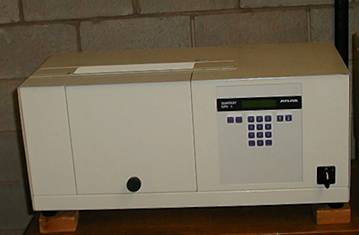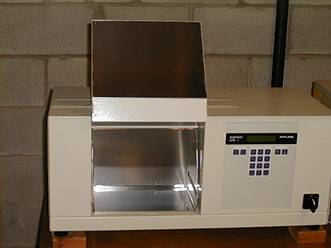 ATLAS Suntest ® MODEL CPS+
DESCRIPTION OF USED EQUIPMENT OFFERING
Note: Information on Manufacturer etc. is taken from the nameplate of the instrument, Hours of use as found and cannot be guaranteed (Meter may have been replaced)

Manufacturer

Atlas Electric Devices Company

Model

Atlas Suntest ® Model CPS+

Serial Number

Available on request

Year of Manufacture

1997

Hours of Use Per Meter on Equipment

6,020

Condition

Good. Fully Operational except as noted. Minor dings on exterior cabinet surface. Supplied with new Lamp. Light Control System is fully operational and working. Operates at minimum temperature only. Supplied with full Calibration Certificates.

Cosmetically Cleaned by Seller?

Yes

Rebuilt by Seller?

No

Standard Test Methods Capability:

---ASTM

Screening Tool Only

---SAE

Screening Tool Only

---AATCC

Screening Tool Only

---ICH Pharmecuitical Guidelines

Yes, With appropriate measuring devices

Terms

1/3 with order, 1/3 when ready to ship, 1/3 Net 30 Days

Operating Supplies Included?

Some

Present Replacement Cost

Estimated at $9,500

Asking Price, as is

$3,750 F.O.B. our location
Asking Price, after cleaning and rebuilding
NA
Important Note:
Operates at minimum temperature only, similar to the Model CPS. To repair this deficiency would be prohibitively expensive, requiring the replacement of the entire Microprocessor. It has IRRADIANCE CONTROL, which the Model CPS does not.